Want to play football? Make new friends?
Cranleigh FC Cranes Reception group are looking for new players for next season.
This is the reception group for Cranleigh FC for those attending reception class from September 2021.
We play on Saturday mornings from 9.15-10.15am from 1st September until May. Boys and girls will experience fun games, football skills and it will be led by Chelsea FC Foundation coaches.
For further information please email cranleighfc@gmail.com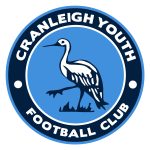 Cranleigh Football Club provides football for U6 to U18 age groups, including Seniors & Vets Football.
The club has achieved The FA Charter Standard Development Club status, an award made to selected clubs that are well run and sustainable, and which place paramount importance on child protection, quality coaching and safety.